Immigrants' rights protest march in Denver
On Thursday, members of the
Peoples Press Collective
along with Hot Air's Jason Mattera caught up with a fairly large march of illegal aliens and their supporters marching to Denver's Lincoln Park. The park was led by Indian- or Aztec-style dancers wearing feathered costumes, followed by hundreds of people carrying signs in English and Spanish such as "We Are America" ("Sonos America" on the back of the sign), "Legalizacion si, Deportacion no", "Nosotros hacemos el cambio" (meaning "we make the change", showing a picture of a woman who looked very much like Nancy Pelosi, though I can't believe it actually was) and wearing t-shirts such as "Legalize L.A."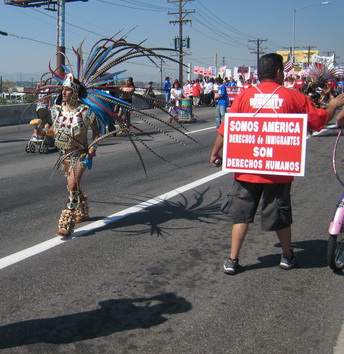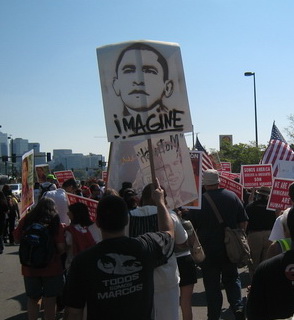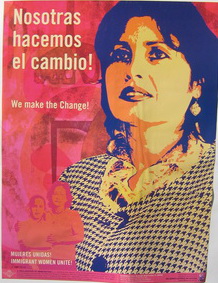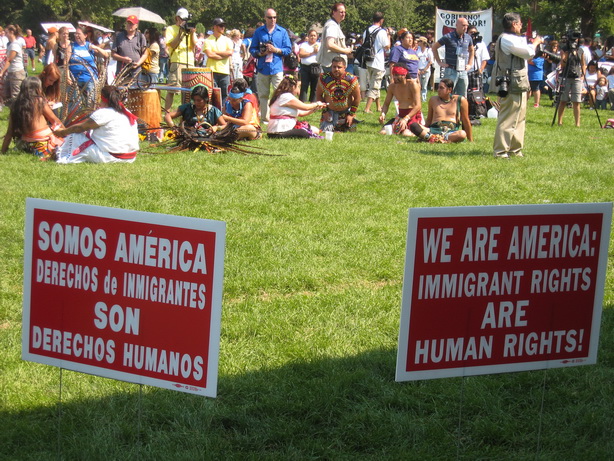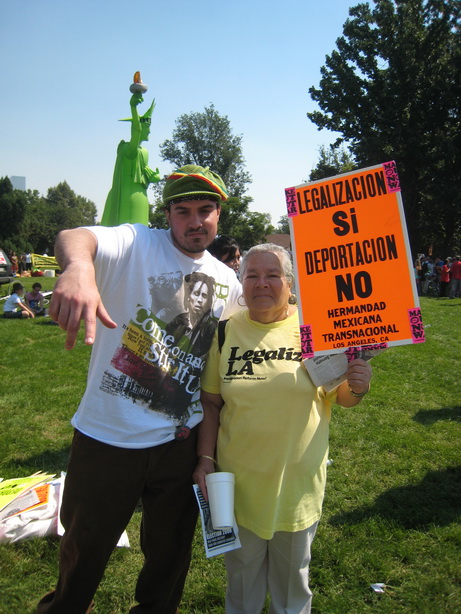 Jason is with the cause...or might be if he read Spanish.
There was a Hispanic-looking man wearing a German SS uniform carrying a sign saying "SStop the RaidSS" (with the S's in the well-known font of the SS insignia) who posed for a photograph in Hitler-style salute.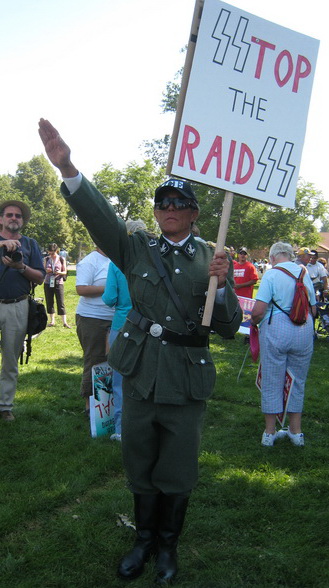 When the speakers were about to come on stage, one of the female emcees asked for the crowd's attention and requested a moment of silence "for the thousands who had died in the desert". Both my Peoples Press Collective colleague and I were somewhat surprised to hear that sort of support for our troops in that crowd, and our surprise was proven correct when she continued by saying "And the five hundred who were just arrested in Mississippi that nobody wants to talk about." What a let-down...just when I thought there was something redeeming about the day's message. In addition to the many immigration marchers (quite a few of whom didn't speak English, unsurprisingly), there were dozens of people handing out fliers for events supporting marijuana rights parties (not sure if that means people having rights to use it or it having rights in the way that PETA believes animals have rights.)