No media bias here!
Before going further, let me say that as Denver Post political reporters go, I like Allison Sherry.  I know that certain Republican operatives think she was (very) biased toward Michael Bennet during the recent US Senate campaign, and I don't have evidence that she wasn't as I spend precious little time reading or thinking about the Denver Post.  But in comparison to reporters Michael Riley and Michael Booth, Allison always seemed like a great improvement.
Still, when you're a political reporter for what is now the only major newspaper in your state's capital, readers have the right to know when you have a potentially fatal-to-your-objectivity personal relationship.
Based on Allison's Facebook page, that would seem to be the case as she appears to be "in a relationship" with Trevor Kincaid who was Michael Bennet's chief spokesman and communications director during the Senate campaign.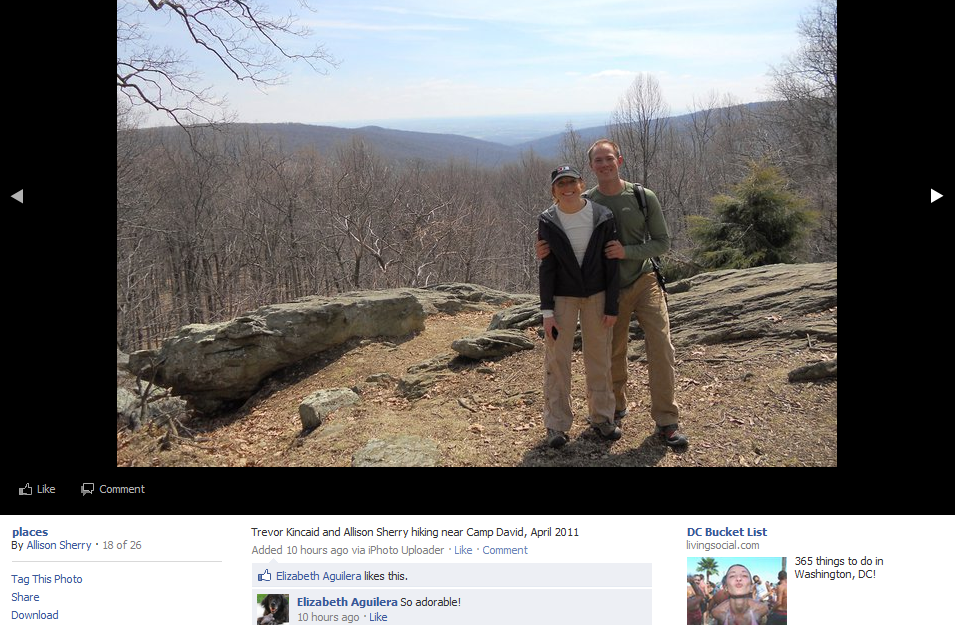 Allison is probably happy that she's dating a guy who was named one of the "50 most beautiful people on Capitol Hill" (the full text of Trevor's "most beautiful" bio is enough to make one gag, but that's not really important...)  Allison is quite attractive herself. I'm sure they'll have beautiful babies together.  I generally do wish people to be happy, even Democrat operatives, and I hope they're having a good time while they're both young and beautiful.
But on a professional level, how can we have any faith that Allison's political reporting will be unbiased, or at least no more biased than the average left-leaning reporter?  Also, I'd really like to know if they were dating during the last campaign season.  That would explain a lot -- if my friends' assessment of Allison's reporting is to be believed -- and would demand an explanation and apology by both of our happy, frolicking, carpet-picnicking youngsters.
UPDATE: I received the following from Curtis Hubbard, Allison Sherry's editor at the Denver Post:
Ross, I understand why you would raise the issue of appropriateness of Allison's relationship and, without getting too far into a reporter's personal life, believe that she is conducting herself within the bounds of the paper's ethics policy.

Trevor Kincaid's employment with Sen. Michael Bennet ended in November. Allison's relationship began months later, once she moved to Washington, D.C., and Kincaid was a private citizen. She disclosed it to me, and we agreed that nothing in his professional life posed a conflict with her current assignment.

If circumstances develop in which a conflict arises, we will address it at that time.