Tom Petty at Red Rocks
(Before we start, please accept my apologies for forgetting my "real" camera and only having my cell phone to take pictures with...)
Last Thursday night, I had the opportunity to go see Tom Petty in concert, with a great opening act of Joe Cocker, at Red Rocks Amphitheater in Morrison, Colorado. It is by my estimation and that of my ticket broker the best venue in America to see a concert. The best seats in America for a concert are basically any seats numbered in the 40s in the front row.
Kristen and I were in seats 44 and 45. You may be saying to yourself "That must not have been cheap"...and you'd be right.
As I said, the opening act was Joe Cocker. I'd forgotten how many hits he had, including "You Can Leave Your Hat On", "You Are So Beautiful", and "Unchain My Heart". He also did fantastic covers of "Come Together" and "With a Little Help From My Friends."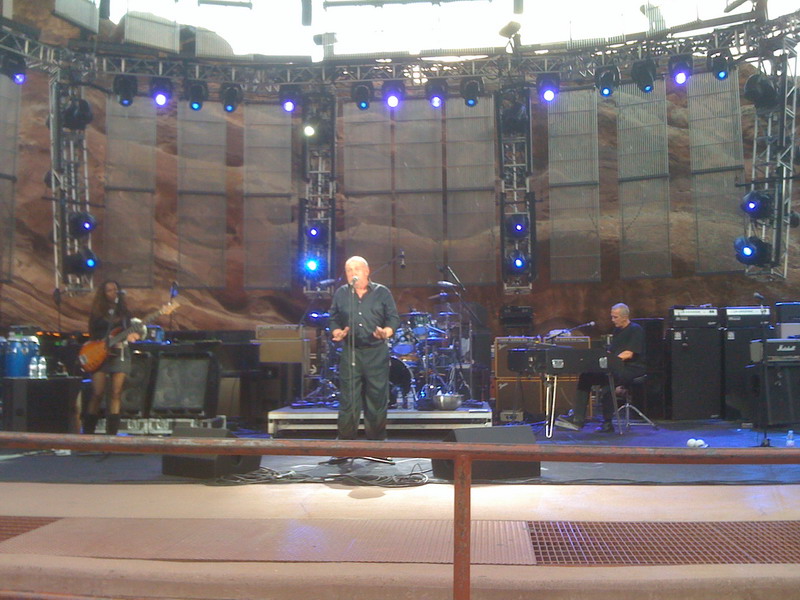 Red Rocks is, as I've said frequently, a truly spectacular venue. This picture can't do it justice: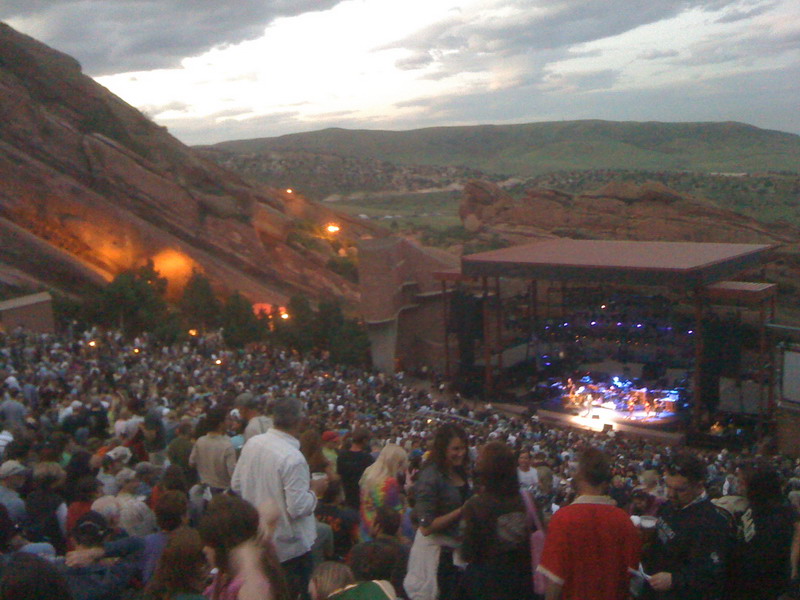 Tom Petty and the Heartbreakers came on to the screaming cheers of the crowd. At least three of the band members (keyboard, guitar, and bass) in addition to TP himself are from the band's original make-up.
They started off with "Listen to Her Heart" and did some other of the better known songs from their slightly later albums before doing an incredible cover of Fleetwood Mac's "Oh Well".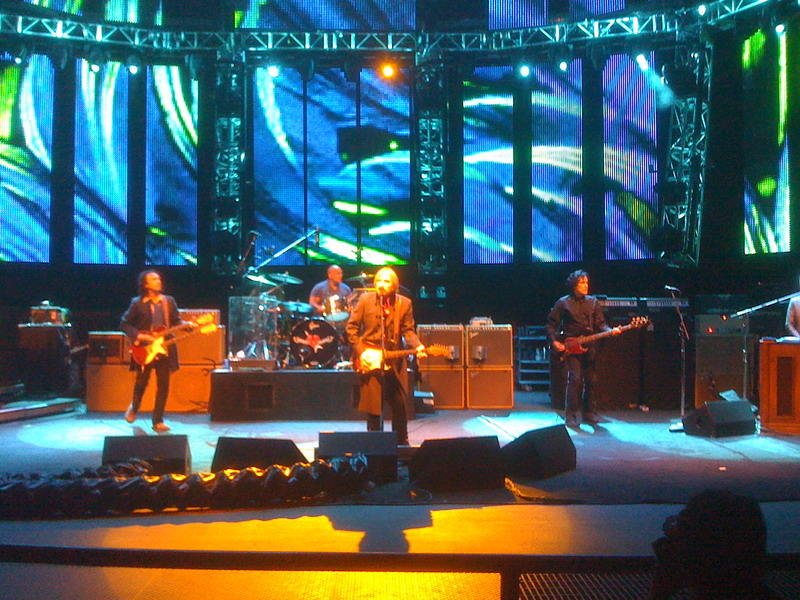 Throughout the evening, Petty really looked like he was having a great time and, like every artist I've seen at Red Rocks, loves the venue no matter how many times he visits.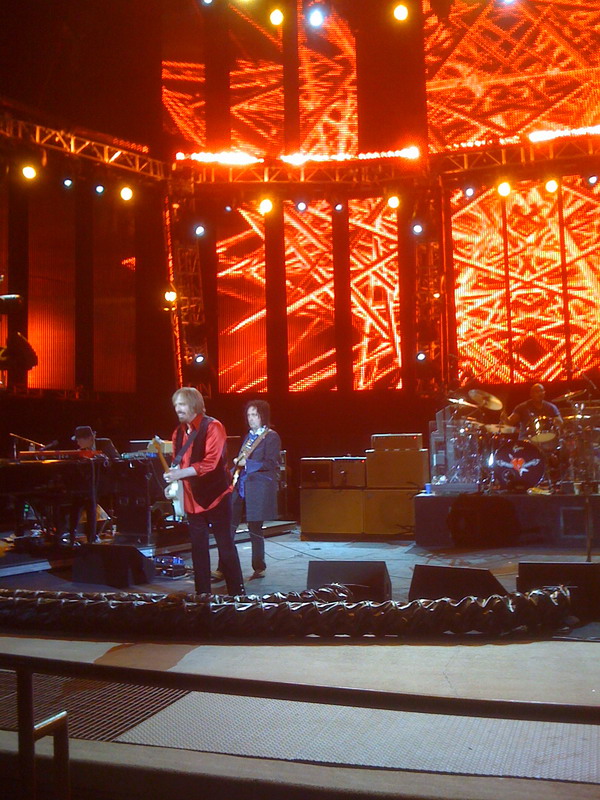 Lead guitarist Mike Campbell was tremendous, though he seemed to have left most of his smiley faces back in the dressing room.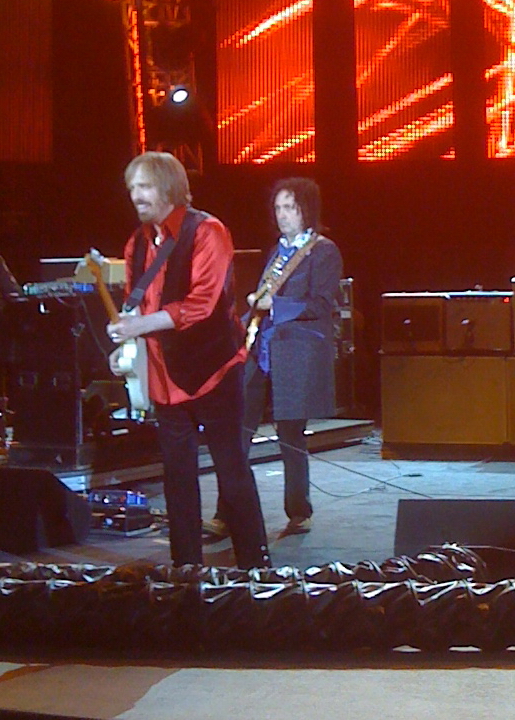 Petty walked around the stage quite a bit; most of the other guys didn't move much (that is, the guys who could move around, which would not include the keyboard player(s) and the drummer.)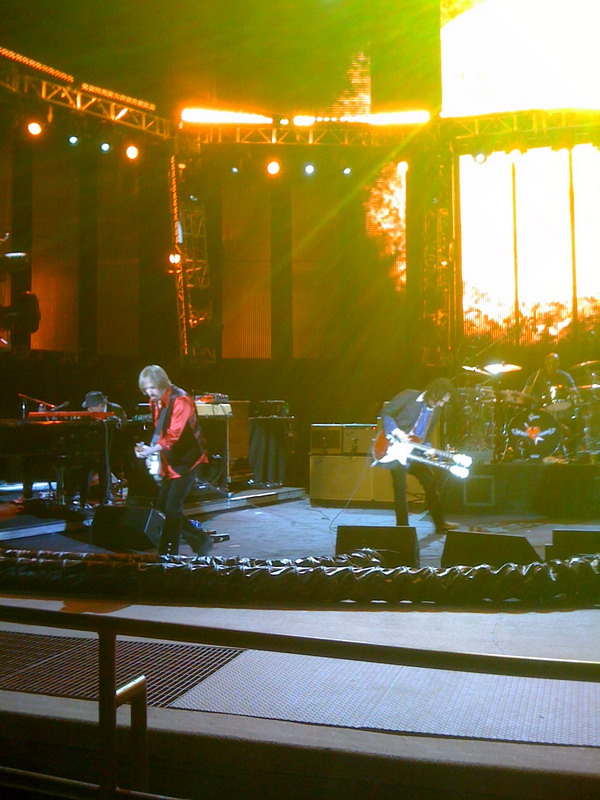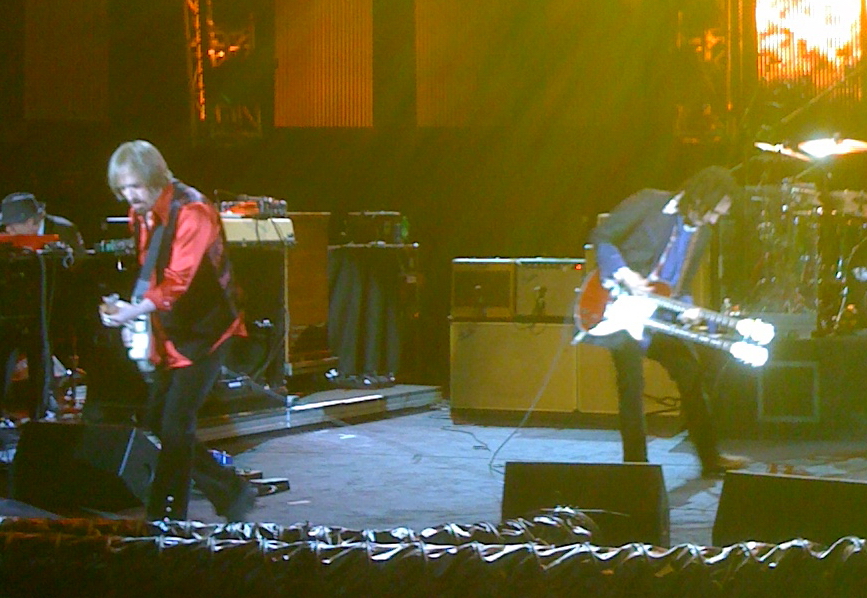 Petty and the band played several songs from their upcoming album, Mojo, their first album together in 8 years. Sounded pretty good, though the audience wasn't quite as energetic for songs they'd never heard before.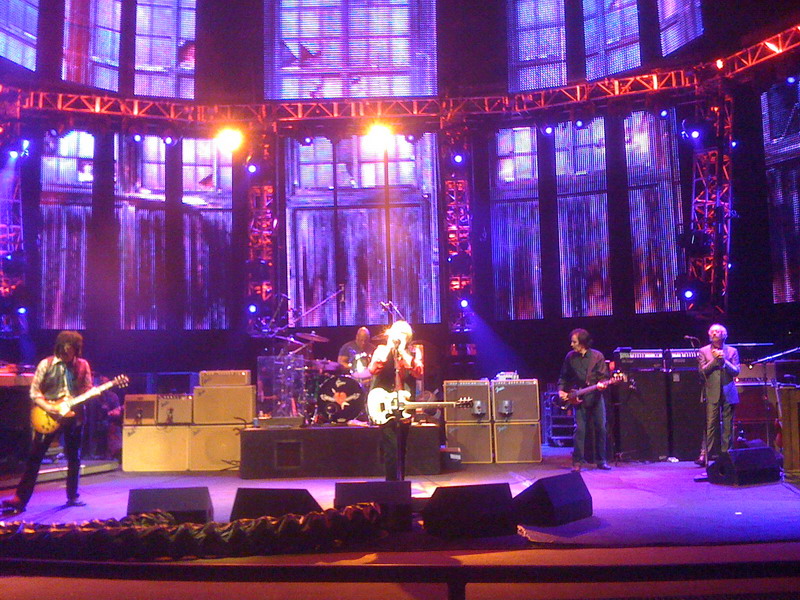 If I had any complaint about the show, it's that I wish it had been a little longer. Tickets were pretty expensive, even for people who didn't use a broker to get into the front row. Petty did one short encore set. The crowd would have loved two. But the encore was great, with "Runnin' Down a Dream", "You Wreck Me", and a great song to end the night with, "American Girl".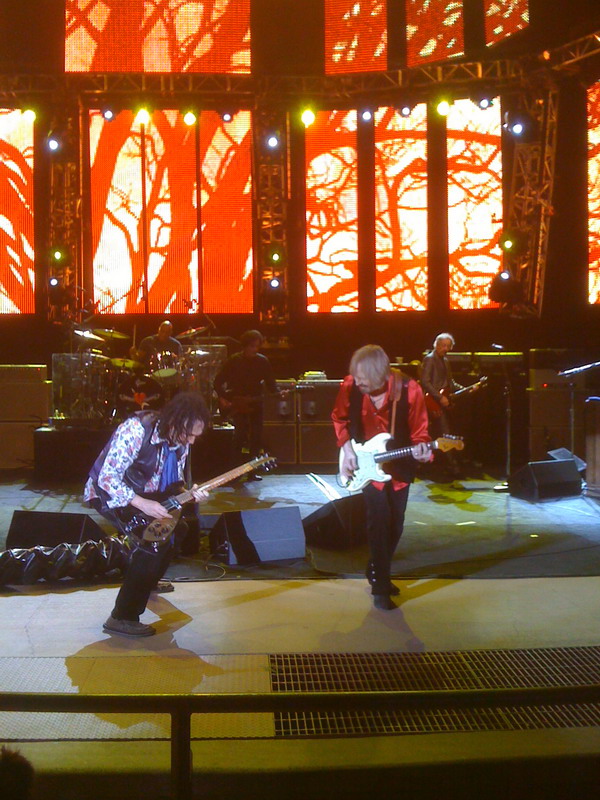 It was fantastic to see Tom Petty in concert again. Would you believe the last time I saw him play was 25 years ago? Yep, 25 years ago, when I was in college, he played at RFK stadium in Washington, D.C., with Bob Dylan and the Grateful Dead. Even then, I thought Petty was the highlight of the show, but then I've never been a "Dead Head."
It was an odd feeling to get a rush of emotion, almost bordering on tears of happiness, from some sort of sudden reliving of my youth, maybe feeling that I'm not really so old after all. And for that, the best concert seats in America were certainly worth the price.
[For those of you who want to see some better pictures than those I took, you can check out THIS page on Tom Petty's web site.]